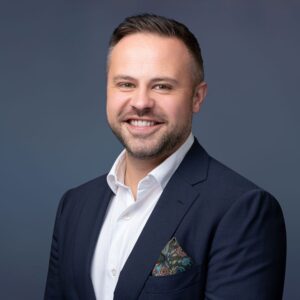 Benjamin Cockram
Managing Director
+44 (0)20 7337 2704
+44 (0)7306 085 478
bcockram@foxrodney.com
LinkedIn
Ben Cockram is the Managing Director of Fox Rodney's In-House search practice. As an experienced leader with a global remit, Ben collaborates with the Fox Rodney's international offices, helping drive remarkable outcomes for the firms clients.
With a strong track record in the Legal & Governance search industry, Ben specialises in executive placements for critical roles such as General Counsel, Chief Compliance Officer, Head of Government Affairs & Public Policy, and Company Secretary. His understanding of organisational needs empowers him to work closely with the leaders of these functions, facilitating the expansion and optimisation of their global teams.
Having honed his expertise through notable tenure with two renowned legal search firms, Ben's experience encompasses a number of international markets. With a particular understanding of the EMEA and US markets, he possesses an exceptional ability to navigate intricate corporate landscapes and cultures, delivering tailored solutions to clients worldwide.
Complementing his professional accomplishments, Ben holds a bachelor's degree in History and has further advanced his knowledge through a post-graduate education in Strategic Management and Leadership. With his experience, Ben is committed to delivering exceptional results amidst evolving business environments. Ben is based in the firms London office.